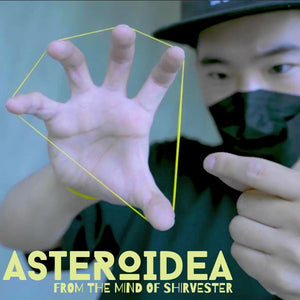 All Things Magic
ASTEROIDEA by Shirvester (Download)
Regular price
$19.00
$0.00
Unit price
per
"The most visual rubber band effect I have seen!" -Dr. Cyril Thomas
Japan's underground creator Shirvester's legendary work is now available!
This project includes practical tricks only that can easily be performed in real life.
Incredible effects that are designed to be performed in public and without any complicated set-ups.
There is no doubt that these moves will be a very useful tool for anyone interested in rubber band magic.
Download and learn some of the most stunning and visual rubber band magic in the world today!

---
Share this Product
Amazingly fun download!
Shirvester did a fantastic job on this project. His creativity with rubber bands is literally out of this world! It's so much fun performing these band tricks because they get huge reactions and you always have them on your wrist. The tutorials are so detailed and well filmed that you will be doing theses moves in no time !!! So….if you're like a lot of us magicians and have bands always on your wrist this is a must buy as it will up your band game. If you're new to bands this also is a must have as it will hook you immediately. Band up, but the download and start having some fun.
---