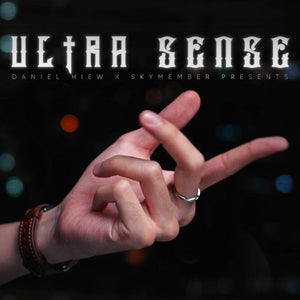 All Things Magic
Ultra Sense by Daniel Hiew
Regular price
$9.95
$0.00
Unit price
per
The most impromptu feeling color sense card routines ever crafted in the world!
A complete digital download project full of psychology, mental magic, and natural handlings.
Imagine this:
You pull out a deck of cards and HAND IT to your spectator.
Your spectator CUTS the deck as many times as they like.
Your spectator DEALS the cards into two piles as they wish.
Your spectator CHOOSE any pile WITHOUT letting the performer know it.

Now, it is time for YOU to SENSE & REVEAL the color, suits, value and ULTIMATELY THE EXACT IDENTITY of EACH CARD! All done with a NON-MARKED DECK!
Spectator HANDLE the cards ENTIRE TIME.

The revelation happened in the SPECTATOR'S CLOSED HANDS.

NON-MARKED DECK.

NO CRAZY MEMORIZATION. 
---
Share this Product
---